By jjprecisionparts |
10
August 2023 |
0
Comments
J and J Precision Parts - The Leading Manufacturer of Watch Jewels
For ages, watches have been one of the most timeless and elegant accessories that people wear. They signify the importance of punctuality and class. But have you ever wondered what makes watches not only tick but also look stunning? It is the tiny but intricate component between the gears of a watch that makes it work effortlessly - a watch jewel. And for over a decade, J and J Precision Parts has been a leading manufacturer of watch jewels, delivering high-quality, precise, and durable jewels to watchmakers worldwide.

The success of J and J Precision Parts lies in its commitment to quality and customer satisfaction. The company uses only the best materials for its products, including sapphire, ruby, and garnet, which in turn make the watch function accurately for a longer time. The company's engineers and technicians work round the clock to ensure that each watch jewel is created with precision, keeping in mind the intricate details and functionality of a watch movement.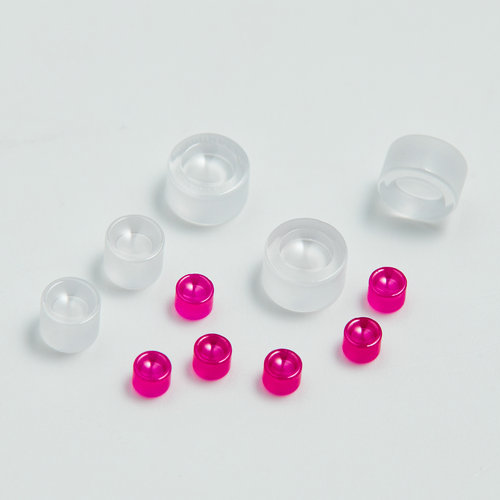 One of the company's strengths is its ability to customize watch jewels according to the specifications of its clients. J and J Precision Parts has a team of professionals who possess a wealth of knowledge in watch making and engineering. This experience allows the team to provide solutions to clients and even offer suggestions that improve the functionality and appearance of their watches.

Furthermore, J and J Precision Parts adheres to strict quality control measures, which have earned them international recognition and a loyal customer base. The company's quality control system involves rigorous inspection at every stage of the manufacturing process. This includes material inspection, quality checks during production, and a final review to ensure that every piece of watch jewel meets the specified requirements.

J and J Precision Parts serves a variety of clients worldwide, including small-scale watchmakers to large watchmaking companies. The company's dedication to producing high-quality products, understanding the watch industry, and providing exceptional customer service has made them the go-to choice for many watchmakers. J and J has a vast distribution network that enables them to deliver products to clients wherever they are located globally.

J and J Precision Parts is leading the way in the watch jewel manufacturing industry. The company's use of high-quality materials, meticulous manufacturing process, and focus on customer satisfaction has seen them grow into a trusted partner for many watchmakers worldwide. If you are in need of high-quality, precise, and durable watch jewels, J and J Precision Parts is the go-to manufacturer. Get in touch with them today, either by phone on 0086-137-7601-7418 or email at sales@jjprecisionparts.com, and experience the difference of working with a reliable and experienced manufacturer.
Leave a Reply
Your email address will not be published.Required fields are marked. *