By jjprecisionparts |
18
July 2023 |
0
Comments
The Beauty and Functionality of Orifice Jewel Bearing
Jewel bearings are not just aesthetically pleasing – they have a range of critical applications in different industries. One such application is the orifice jewel bearing which plays a significant role in different fields, including aerospace, medical equipment, and precision instruments. In this blog, we'll delve deeper into what orifice jewel bearing is, how it works, and the benefits of using it in various industries.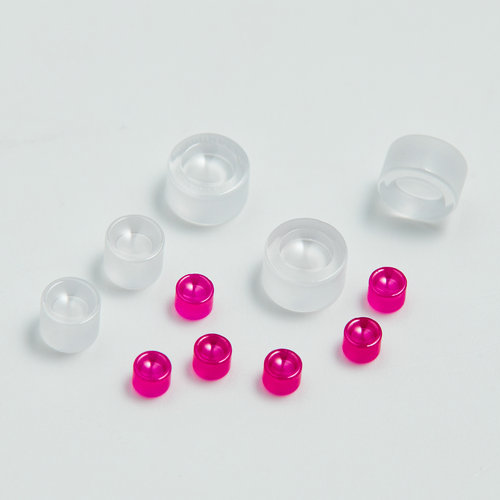 An orifice jewel bearing is a tiny component designed to perform a critical function in various applications. It's a specialized jewel bearing with a tiny hole or orifice drilled through its center. The orifice's size can vary, depending on the specific application requirements. The hole also makes orifice jewel bearings stand out, as conventional jewel bearings do not have this feature.

So how does an orifice jewel bearing work? The bearing's design allows it to minimize fluid flow to a specific rate, ideal for various applications. The jewel bearing is usually positioned within a fluid-carrying tube, such as in medical equipment or fuel injection systems, and the orifice regulates the fluid flow. The bearing's design prevents the moving components from touching each other, thus reducing friction and wear.

The orifice jewel bearing presents various benefits that make it a preferred option in a wide range of industries. One advantage is its compact size. Compared to other flow control devices, the orifice jewel bearing takes up minimal space, making it ideal for applications where space is a premium. Additionally, the use of jewel materials ensures exceptional durability and repeatability, making orifice jewel bearings reliable in harsh environments.

Another benefit of using this type of bearing is its accuracy. The orifice's size can be controlled with precision, which results in consistent fluid flow. This feature makes it an ideal choice for applications where a stable flow rate is vital. For example, in medical applications, a consistent flow rate is necessary to avoid medication overdose.

The orifice jewel bearing is a versatile component used in various industries, thanks to its size, durability, repeatability, and accuracy. The bearing's design allows it to regulate fluid flow, making it essential in different applications, from aerospace to medicine. If you're looking for high-quality orifice jewel bearing and other components, JJ Precision Parts is just one call away! Contact us today through Tel: 0086-137-7601-7418 or E-mail: sales@jjprecisionparts.com and enjoy high-quality products at competitive prices.
Leave a Reply
Your email address will not be published.Required fields are marked. *